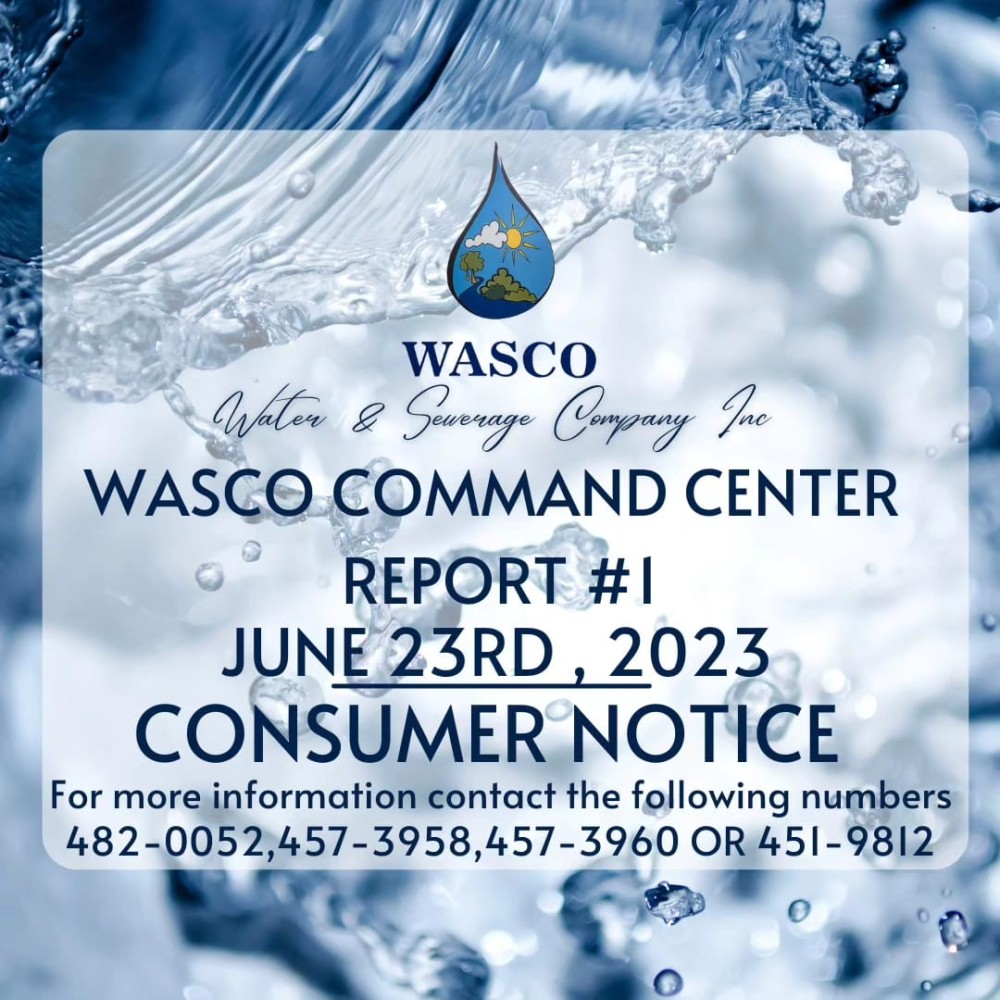 Water Supply Update Report #1
The Water and Sewerage Company
June 23rd, 2023
Post Tropical Storm Bret.
WASCO crews were dispatched to conduct assessments on various networks in an effort to provide an update to the public on the water supply. We wish to inform consumers that due to a power outage experienced at the John Compton Dam during the passage of the storm, customers are experiencing an interruption with their water supply.
Areas affected are Millet to Cap-Estate
We are now on standby power, however, some customers who live in communities that rely on pumps will experience delays due to a lack of electricity. LUCELEC is currently working on restoring power to those communities following which the pumps will be placed online.
The Hill 20 system is currently offline due to the powelines being damaged.Our Marquis and Talvern intakes are therefore been affected.Lucelec has been contacted to assist in the Marquis and Talvern areas to restore the power. As soon as the power is restored WASCO will be in a position to commence production and distribution to that area.
On the Southern Networks based on the feedback from our team on the ground, all systems in Dennery are currently offline due to a lack of power.
Many of the intakes in the south are clogged and are in the process of being restored and an update will be provided later.
Canaries and Anse La Verdue systems are still offline due to high turbidity.
Anse La Raye is currently offline due to no power.
The roof on our storeroom at Hill 20 was destroyed during the passage of the Tropical Storm and we will conduct an assessment on WASCO's infrastructure at a later date.
WASCO is assiduously working to restore the supply to all of our customers at the soonest.
WASCO apologizes for any inconvenience caused to its valued customers and we thank you for your patience and understanding.
Further updates will be provided during the course of today.