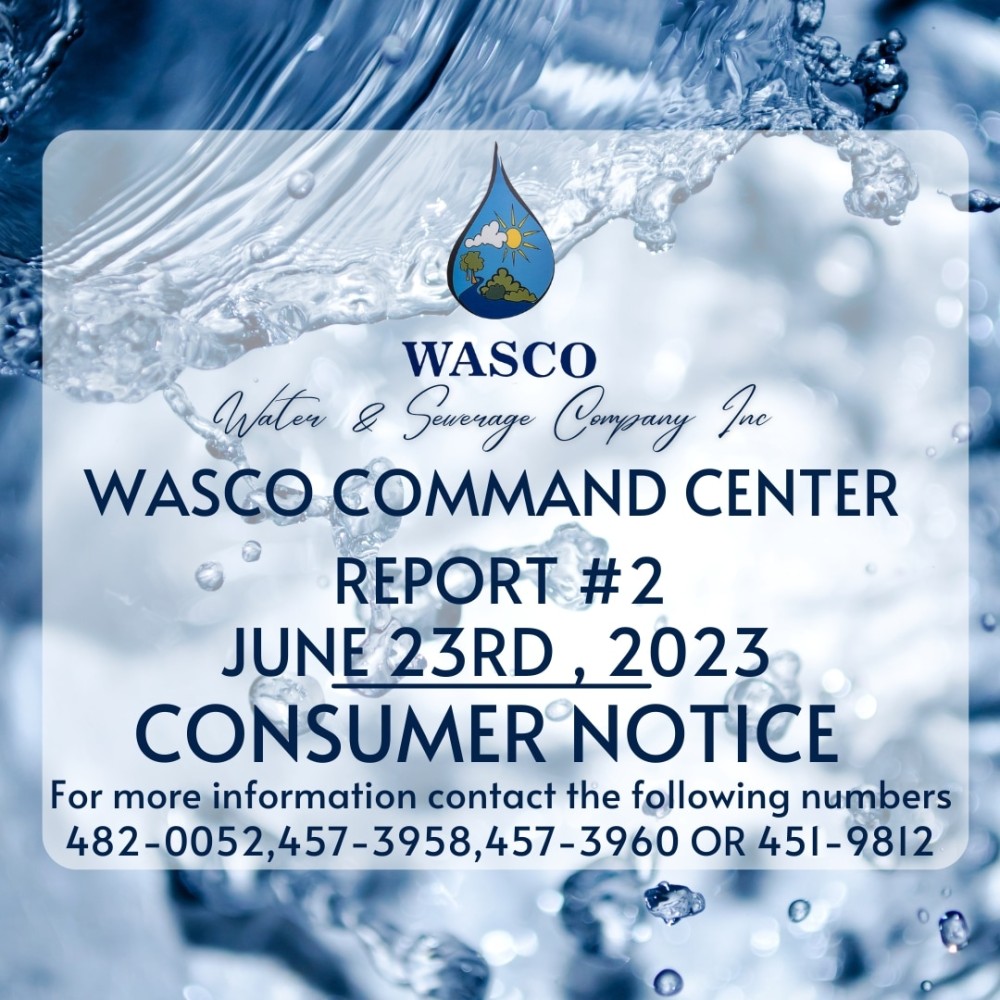 Water & Sewerage company Inc.
June 23, 2023
Water Supply update Report No. 2
Millet – Cap Estate
Water is currently being distributed from the Theobalds Treatment plant which supplies the north of the island. However, areas being supplied by pumps will experience a delay in supply, until the restoration of power by LUCELEC.
Southern System:
Water production has commenced at Thomazo. WASCO generators have been switched on. The plant is operating on standby power and the intake has been unclogged.
Beausejour is currently online
Soufriere, which includes Fond St. Jacques, Ruby and Diamond are currently online.
Delcer remains offline -Intake is filled with silt and river is very high. Supply to communities off this system are interrupted.
Micoud system is online. Supply to the village and environs was restored. However, the higher elevations will experience interruptions.
Ti Rocher pumps are off due to low flow and no power.
Toucousson is offline. Maybe a power outage problem. Crew is investigating.
Lower Saltibus is offline due to turbid water. Flushing is being done presently.
Upper Saltibus is still off line Road is inaccessible.
Belle vue is online. Supply to the communities off that system is restored.
Canaries and Anse La Verdue is still offline due to turbid water.
Supply to Laborie village has been restored.
Supply to Grace has been restored.
Further updates will be provided.