Kelvin L. Emilien BSc. –
Planning Construction and Design Manager
Profile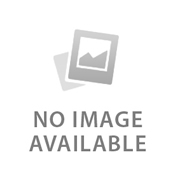 Kelvin L. Emilien is a registered Professional Civil Engineer in the State of Saint Lucia with twelve (12) years experience within the Engineering and Built Environment Industry, in the Caribbean Region. Further to graduating with a Bachelor of Science degree in Civil Engineering from the Universidad Central Marta Abreu de Las Villas (Cuban University), he has worked with at least two (2) Contracting firms; three (3) Consultancy firms and currently with one (1) water utility company – WASCO Inc. Mr. Emilien has been exposed and worked with organizations affording him an opportunity to train and garner further knowledge within the gamut of Civil/Structural Engineering and Project & Construction Management. Positions held prior to the Design and Construction Services Manager post with WASCO Inc., includes Resident Project Engineer and Resident Construction Manager (St. Vincent Office, FDL Consult Inc.); Civil Engineer with key role in structural analysis and design (FDL Consult Inc., FTech Services and ECMC Ltd.) and Site Engineer, Assistant Contract Manager and Project Manager with two local Construction firms. Other noteworthy positions included Civil Engineer with key role in Structural Condition Assessment of a quantum of Public (School and state owned housing) buildings in Montserrat and Saint Lucia (FDL Consult Inc.).
Professional Registration, Memberships and Affiliations
Approved for Professional Engineering (P.E.) registration under the St. Lucia Engineer's (Registration) under the Engineering Registration Act no. 4 of 1985. Application review and approval was completed by the Engineering Registration Board (March 2016) and Registration certificate received from the Registrar of High Court on April 20th , 2016.
Civil Engineer/Member on Gros-Islet Committee of Damage Assessment and Needs Analysis (DANA), part of the St. Lucia's National Emergency Management and Response Plan framework. (August 2015).
Graduate Member of the Institution of Structural Engineers (IStructE) & IStructE Caribbean Regional Group, since May 2011 (to be renewed/updated).
Graduate Member of the Institution of Civil Engineers (ICE) & ICE West Indies Local Association, since October 2010 (to be renewed/updated).
Corporate Member of the Association of Professional Engineers of Saint .Lucia (MAPESL), since March 2010.
Affiliate Member of the American Society of Civil Engineers (Aff.M.ASCE), since January 2010 (to be updated).
Seminars and Training (abbreviated list):
Managing in a Unionised Environment workshop for Managers presented by Mr. Joseph Alexander at the St.Lucia Employers Federation Conference Room Sans Souci, Castries on March 8th , 2017 ( 7 hrs duration).
Non Destructive Test (NDT) and Advanced Methods for Evaluation of Concrete three day workshop by Germann Instruments in Skokie, Illinois, USA from July 23rd -25th , 2014.

Education
Universidad Central "Marta Abreu" de Las Villas (2000 - 2005)
Santa Clara, Villa Clara
Cuba
BSc. Civil Engineering
Thesis based on the topic of Airport Pavement Simulation and Evaluation with reference to the ICAO's ACN-PCN method.
Universidad de Cienfuegos (1999-2000)
Cienfuegos, Cuba
Certificate in Technical Sciences.
Sir Arthur Lewis Community College (1996-1998)
St. Mary's College (1990-1995)
Countries of Work Experience:
St. Lucia
Montserrat
St. Vincent and The Grenadines